"Shall I tell you what I find beautiful about you?
You are at your very best when things are worst"
                                                                  Quote from "Starman" movie
Utkatasana (chair pose)  exemplifies the amazing ability of the human spiirt to rise up and find the strength, grace and power we didn't even know we had.  We have all had experiences  where   the bottom seems to fall out from underneath our life; a devastating phone call comes or some unexpected turn of events sends life into a tailspin.   It is at precisely these times, when help seems to come out of nowhere; people organize themselves to help, families let go of their differences to work together for the common goal, friends come from all directions.  It is at our worst,  that we become our very best.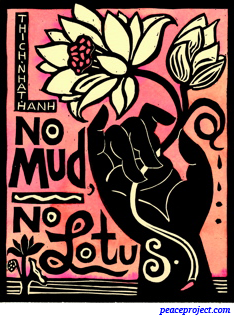 If you have a moment today, take chair pose for a few breaths.  Breathe into the grounding at your feet, feel how your heart lifts and your hands reach up toward the sky.  Embodying this powerful pose allows us to experience our own power and also the source of power around us that enables us to lift ourselves  up and bask in the light and love that is always there, either to ignite our own spirits or maybe even more importantly, to lift others up. Thich Nhat Hahn says "No Mud, No Lotus" which means that we must go through the dark, the struggles, the sticky stuff to reveal our true beauty.   In the depths of the winter, dig deep and reach high.  Spring is surely on its way and  we await its coming with joy, strength and resolve.  Meanwhile, enjoy the snow!!
Yoga this Week
Each Class will incorporate a Guided Meditation   
–
Monday and Thursday Evening at 730pm
–
and
–
Tuesday and Friday Morning at 930am
–
(Please reserve your spot in class, or cancel if your plans have changed)
–
Happenings
=
Tomorrow Morning I will be teaching Vinyasa out at Peconic River Yoga Studio at 9am (weather permitting)  if you feel like a refreshing Sunday am practice.
–
Saturdays in March I will be teaching a mixed level Hatha Yoga Class at the North Shore Public Library from 10-11am.  Sign ups begin for cardholders on March 1st
–
March 9th join me at Jewel of the Lotus in West Islip for Live Musical Chanting and Gentle Dharma Flow Class
Spring is almost here!  Come celebrate the coming of light and flow in an asana class infused with live musical Chanting.  Discover how the elements of music and yoga come together with Charlotte leading a gentle Dharma flow serenaded by Amy Perri on harmonium.   A beautiful vibrational experience joining breath, movement, music and spirit!
A Jewel In the Lotus @ 316-9871 or www.AJewelintheLotus.com
–
Peace, love and yoga,
Namaste
Amy