Aparigraha: greedlessness, non-attachment
"The yogi feels that the collection or hoarding of things implies a lack of faith in God and in himself to provide for the future….By the observance of aparigraha, the yogi makes his life as simple as possible and trains his mind not to feel the loss or the lack of anything. Then everything he really needs will come to him by itself at the proper time."BKS Iyengar
It is fitting to talk about generosity and non-greed as we approach the season of Thanksgiving. Working with aparigraha requires a letting go and a giving heart.  It is releasing the need to come from a place of lack knowing there is always enough.  Think about it…don't we always seem to get what we need although we may not always get what we desire.  Learning to live from an attitude of abundance allows you to give freely and walk your path with serenity.  Greed is based on fear and fear leads us to cling to impermanent things (money, titles, people, things..).  Clinging will not lengthen your life, bring lasting happiness or keep you safe.  So we enter this season with gratitude for the abundance of all things beautiful and sacred in our lives.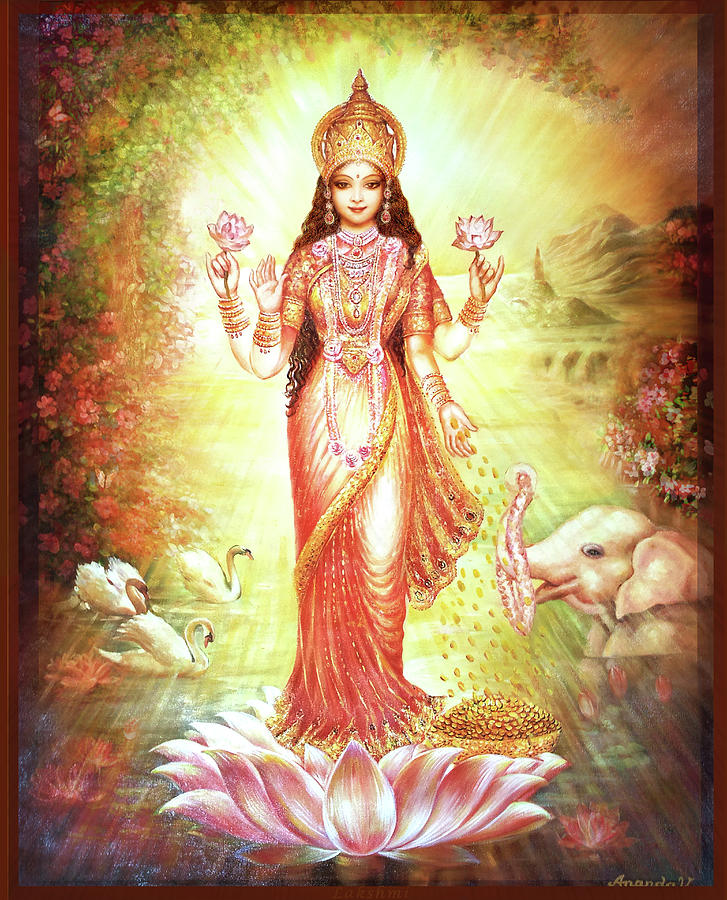 The goddess Lakshmi is known as the goddess of Prosperity and Abundance. She reminds us that as long as we are aligned with our Dharma (the concept of living a directed life in accordance with cosmic laws and moral & ethical codes) all we desire will flow to us effortlessly with more than enough to share. The abundance is all around us, all we have to do is stop and
Yoga this Week
Classes are being held in person with limited spots and via the below Zoom links. Contact me if you would like to come in person!
SAVE THE DATE, MARCH 19, 2022 for Spring Equinox 2022 Day Retreat at Camp de Wolfe in Wading River! Sign ups begin right after Thanksgiving weekend. Flyer to go out next week!